About of PVC Coated airport Security Fence, airport Security Fence, 358 high security fence, anti-climb 358 security fence, high security fence, High quality 358 Security Fence, PVC coated 358 High Security Fence, wire Fencing, fence panel, wire mesh, chain link fence, and so on.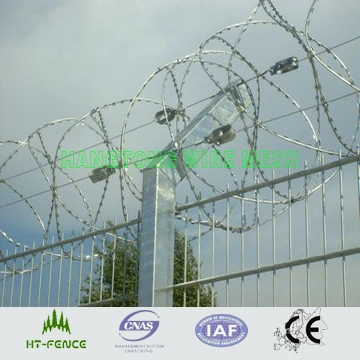 Hangtong Security fence Details:
Type: Fencing, Trellis & Gates
Brand Name: HT
Place of Origin: China
Frame Material: Metal
Metal Type: Low carbon steel wire
Frame Finishing: PVC Coated
Surface Treatment Type: Heat Treated
Item: PVC Coated airport Security Fence
Panel Width: From 1000mm to 3000mm
PanelHeight: 1600mm, 1800mm, 2000mm, 2350mm, 2500mm, 2800m, 3000mm
Wire Diameter: From 3mm to 4mm
Mesh Aperture: 12.7*76.2mm
Finished: Galvanized or Galvanized of PVC coated
Popolar Style Fence In Market: Fence height 1800mm, 2000mm, 2500mm, 3000mm
Color Range: PVC coated: RAL6005, RAL9005, RAL9010 other color can make as your interesting
Key Features: ANTI-CLIMB: More small openings, no toe or finger holds.
ANTI-CUT: Robust wire and welded joints make cutting very difficult.
Packaging&Delivery
Packaging Details: 1. It has sponge at the bottom of the pallet to protect the bottom fence panel. 2. It has 4 iron corners to make the pallet more strong. 3. It has metal plate under the bandage to avoid the bandage destroyed the fence panel. 4. It has wood plate on the top of the fence panel pallet to avoid the above pallet destroy d the under fence panel pallet. 5. After packing, the fence panel pallet is beautiful and firm.
Delivery Details: Within 15 days after receiving the deposit payment.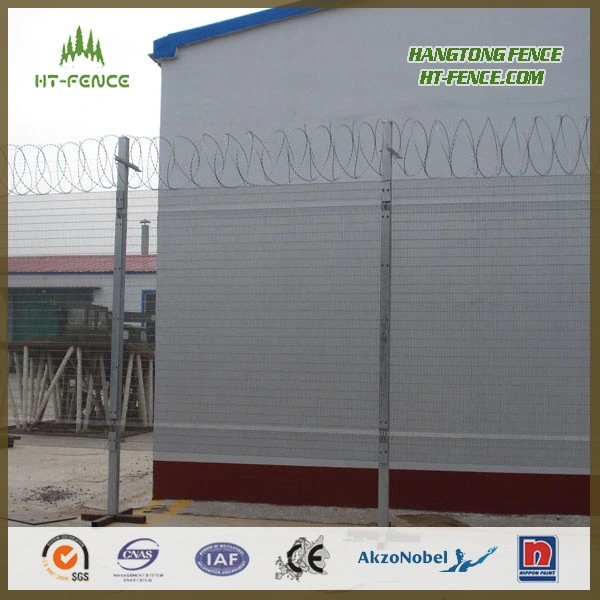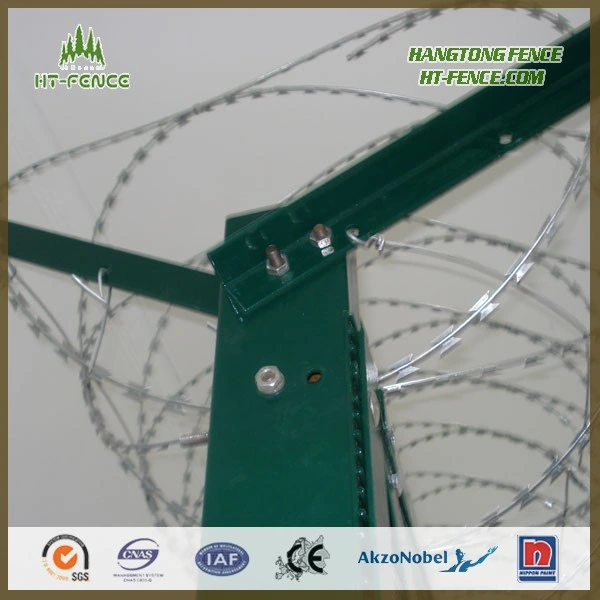 PVC Coated airport Security Fence
Fence Height
Post
No of Fixing
1800mm
80*80*2300mm
4
2000mm
80*80*2500mm
5
2500mm
80*80*3000mm
6
3000mm
80*80*4000mm
8