Anping GaoYuan Wire Mesh Co., Ltd. is an experienced manufacturer and exporter for wire mesh and mesh fencing products.
Field Fence is one kind of our mainly products.
Field Fence have two kinds of weaving types.
1. Fixed knot Fence
2.Hinge Joint Fence
Material: Hot Dipped / Heavy Zinc Coated Low carbon steel wire and High carbon steel wire
Inner wire diameter: 1.8-2.5mm
Edge wire diameter: 1.9-3.5mm
Surface treatment: Hot Galvanized wire and heavy zinc coated
Height: 0.8m,1.0m, 1.2m, 1.5m,1.7m, 2.0m, 2.3m,2.4m
Length: 50-300m
Applications: Used for borders in field and grassland for breeding of deer, cattle,etc
Characteristics: Corrosion resistance, high tensile strength wire,firm structure,etc
Packing: Packed by plastic film, in wooden pallet, in bulk.

Finge Joint Field Fence
No.

Types
Specifications
Weight
(KGS)

Edge Wire Diameter (mm)

Inner Wire
Diameter (mm)
Coil Diameter
(mm)

1

7/150/813/50

102+114+127+140+152+178

19.3

2.5

2

250

2

8/150/813/50

89+89+102+114+127+140+152

20.8

2.5

2

250

3

8/150/902/50

89+102+114+127+140+152+178

21.6

2.5

2

250

4

8/150/1016/50

102+114+127+140+152+178+203

22.6

2.5

2

250

5

8/150/1143/50

114+127+140+152+178+203+229

23.6

2.5

2

250

6

9/150/991/50

89+89+102+114+127+140+152+178

23.9

2.5

2

250

7

9/150/1245/50

102+114+127+140+152+178+203+229

26

2.5

2

250

8

10/150/1194/50

89+89+102+114+127+140+152+178+203

27.3

2.5

2

250

9

10/150/1134/50

89+102+114+127+140+152+178+203+229

28.4

2.5

2

250

10

11/150/1422/50

89+89+102+114+127+140+152+178+203+229

30.8

2.5

2

250
Fixed Knot Field Fence
Fence Type
Fence Height
cm
Horizontal Wire No.
Vertical Wire Distance
cm
Roll Length
m

100/8/5

100

8

15

50,100,150

100/8/30

100

8

30

50,100,150

120/9/15

120

9

15

50,100,150

120/9/30

120

9

30

50,100,150

150/11/15

150

11

15

50,100,150

150/11/30

150

11

30

50,100,150

150/14/15

150

14

15

50,100,150

160/20/15

160

20

15

50,100,150

160/23/15

160

23

15

50,100,150

180/13/15

180

13

15

50,100,150

180/24/15

180

24

15

50,100,150

200/18/15

200

18

15

50,100,150

220/26//15

220

16

15

50,100,150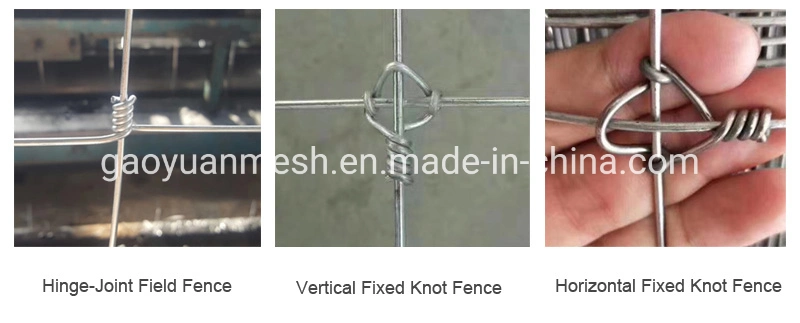 Hinge-Joint Field Fence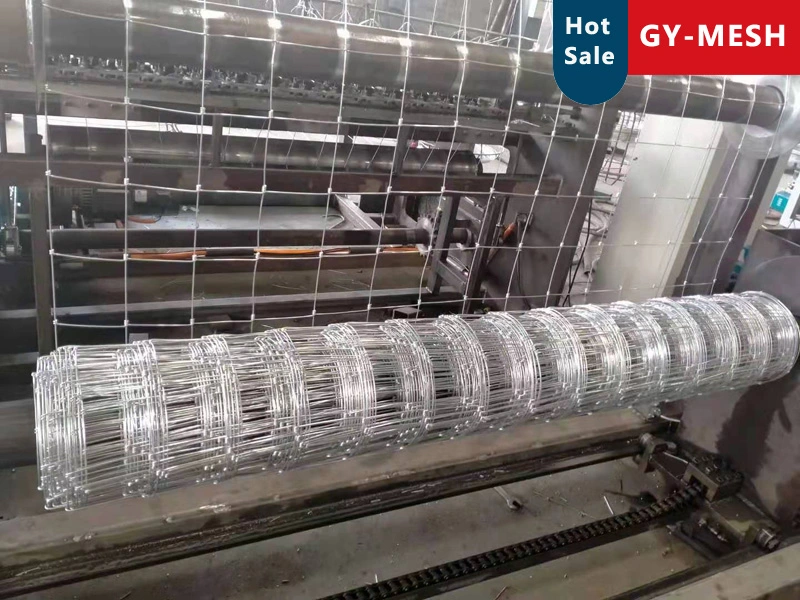 Fixed Knot Field Fence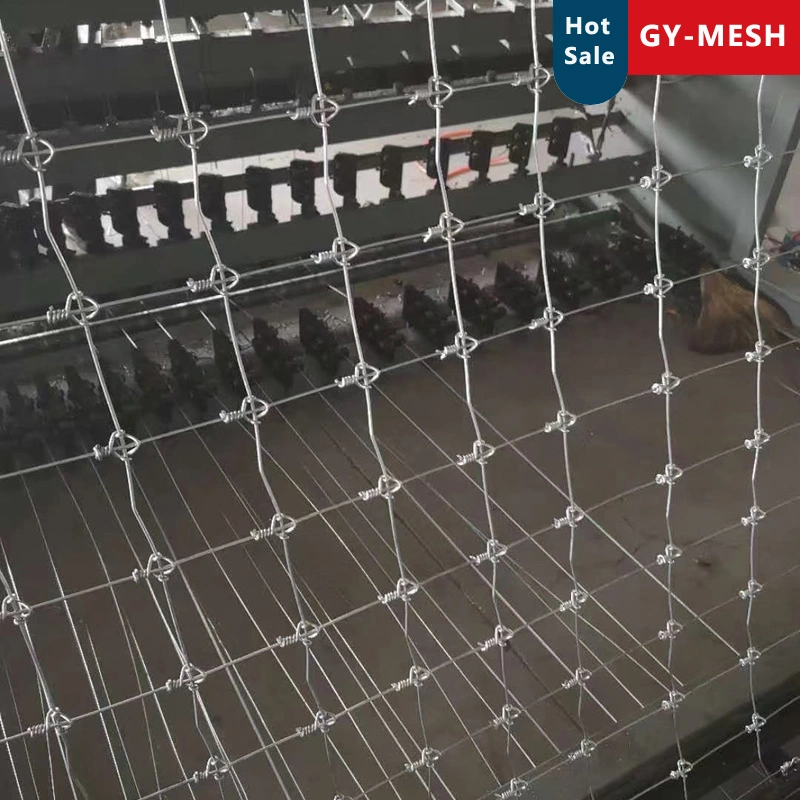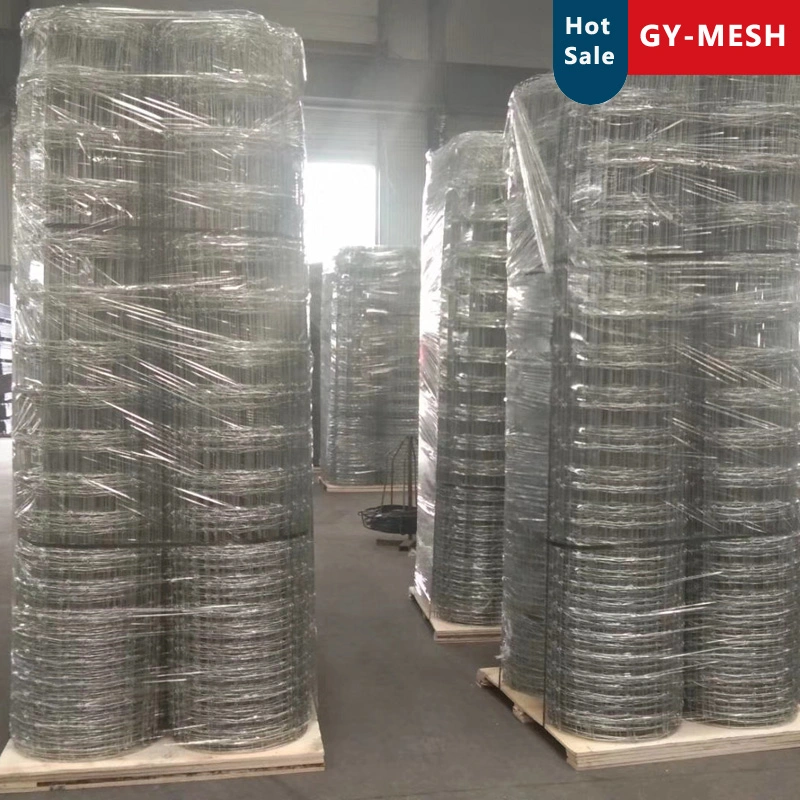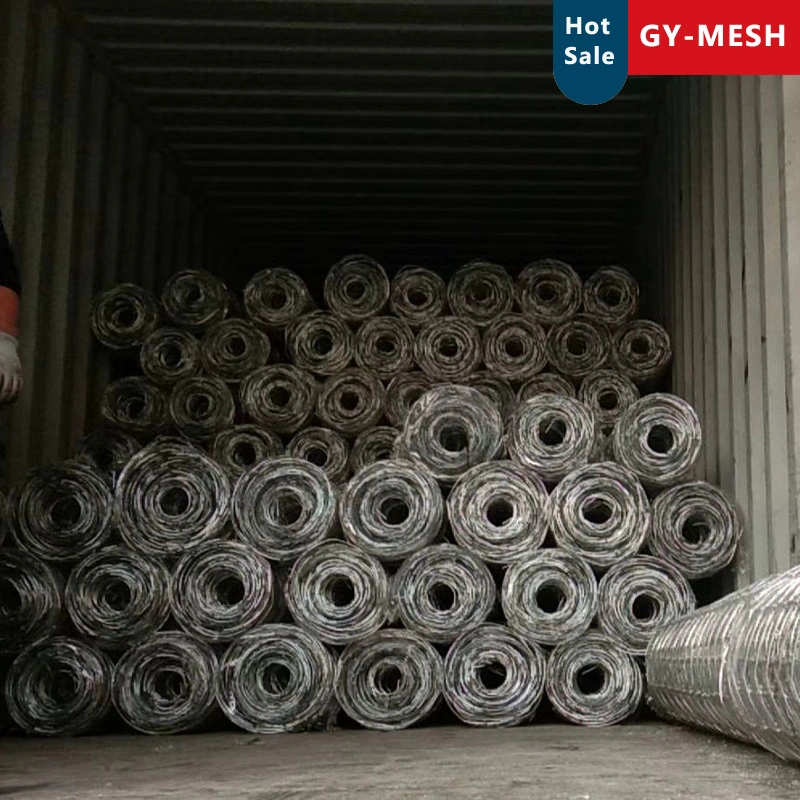 Fence T Post